"THE BUNKER" AT WEDGEWOOD PINES
The Bunker
Book your Tee Time for The Bunker Facility now!
The Bunker, A members private Indoor Golf Lounge
The brand-new state of the art Trackman4 Simulators Lounge is now OPEN!
Pre-Book your Tee Time for the season
To pre-book your tee time in advance for the season you must be a member of either The Bunker or Wedgewood Pines CC.
When reserving a tee time for the season one player must be assigned the responsibility to control the tee time, provide player names and must cancel within 7 days or he/she will be required to pay for the reserved time slots unused.
All members accounts must be current to have use of The Bunker.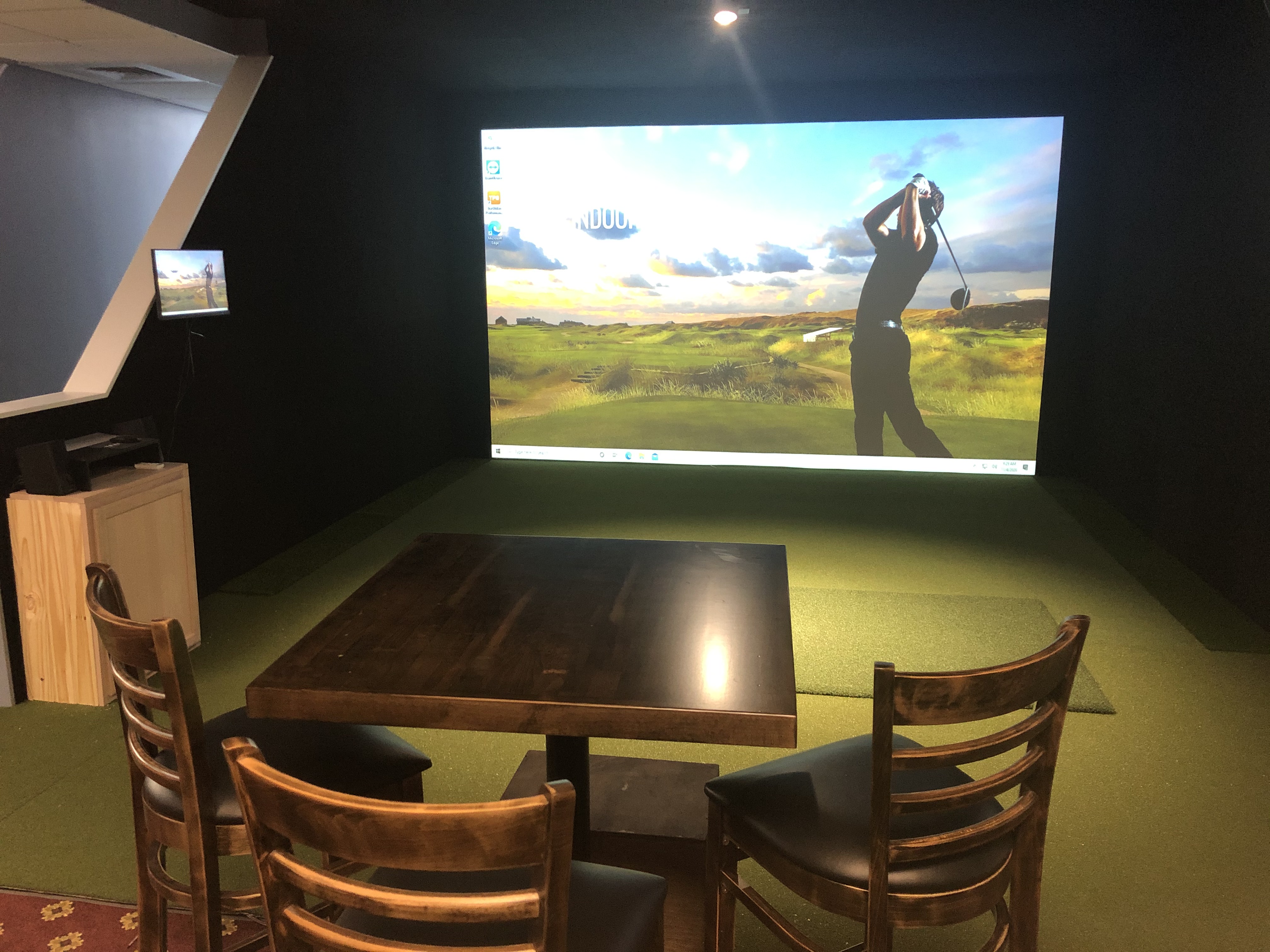 Membership
Included with your Wedgewood 2021 Dues Or The Bunker has Monthly Memberships Available for $100.00 per month Credit card required to be on file.
The Technology
Trackman4 is the most accurate and advanced launch monitor tracking system in the industry. Improve you game with club fittings, lessons or play a round of golf in a controlled atmosphere with friends or foe. The Bunker is the best spot in central Mass for your next indoor golf adventure.
Rates
Please note: Rates are per hour per bay!(Not per player)
$50.00 per hour per bay – Sunday -Saturday
Hours
Monday- Thursday 9:00 AM – 9:00 PM
Friday – Sunday 8:00 AM – 10:00 PM
Leagues
Winter 2022 Session 1
• Starting play January 3rd
• Last Tee Time February 20th
• Flex Time: Book your Tee time (Monday-Thursday) that best works for your team
• Each Team consist of two players
• Format: Best Ball (Handicap Adjusted)
• Assigned course Posted each week
• (9-hole match, 2 hours max)
• League will run for 7 weeks
• League Simulator Dues $300.00
• $10.00 Cash buy in each week for cash purse at the end of the season
Winter 2022 Session 2
• Starting play February 21st
• Last Tee time April 10th
• Same rules listed above.
Event Reservations
Corporate Event
Build comradery with-in your team, Simulators allow all level of play so it is fun for all! Play games, offer a group lesson, Par-3 contest. A great way to make your company stand out.
Parties
Adult Birthday parties, drinks, golf and lots of laughs no better way to spend your special day!
Small Groups, rent both simulators and have a friendly competition between friends maybe even have a wager or two.
Bachelor or Bachelorette Parties, rent The bunker and enjoy golf and drinks while toasting and roasting the bride or groom to be!
Prices determined based on hourly rental.