A Cut Above The Rest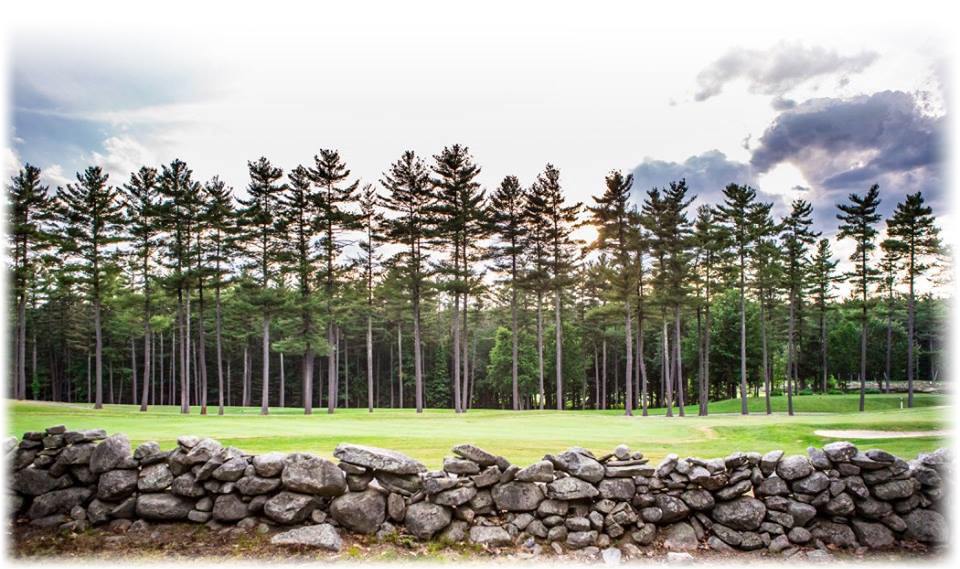 Surrounded by vineyards, settled farms and orchards, Wedgewood Pines is the perfect retreat for friends and family to gather and create memories to last a lifetime. Founded and governed by two generations of the Pittorino family, our club is committed to providing a prominent course with first class amenities and professional service.
Recently named one of Massachusetts' six toughest golf courses, our dedicated agronomy team work tirelessly to ensure the best playing conditions possible. Walk on tee times, unlimited golf, cart or walking options, driving range, generous friends & family policies, leagues and an extensive tournament calendar allow our golfers to enjoy Wedgewood Pines to the fullest. On staff PGA professionals offering lessons and clinics, a fully stocked Pro Shop, practice greens and driving ranges complete our golf portfolio.
The Ledges Pool Complex at Wedgewood Pines offers a competition sized swimming pool, pool house with complimentary lockers and a snack bar and grille for relaxing summertime activities. Our aquatics program affords younger swimmers opportunities for weekly group or private lessons.
At the heart of our property stands the Clubhouse. At 20,000 square feet, our member level features detailed, wood grained locker rooms with steam and sauna, The 19th hole; a relaxed lounge offering appetizers, salads, sandwiches and burgers for lunch and dinner and The Harvard Room with fire-side dining or al fresco seating offering our members and their guests wonderful dining experiences year round. On the main floor beyond our foyer, a grand ballroom, covered terrace and full bar provide opportunities for larger celebrations along with corporate rooms for dining or team building.
Wedgewood Pines Country Club does not require initiation fees, but allows for more flexible seasonal memberships created for busy and every changing lives and activity levels. Whether you choose a full, unlimited golf, pool, or social membership, we welcome you to the WPCC family!
Google has rated Wedgewood Pines Country Club a 4.8 out of 5!
The Wedgewood Pines Experience
Club History
Wedgewood Pines Country Club was established in 1998 by Phil and Joe Pittorino. As a father and son team, together, they first envisioned, then built the spectacular 18 hole golf course using their own manpower and sheer determination.
With a background in the construction industry, Joe and Phil had the knowledge and skill required to build the phenomenal course and club grounds that you enjoy today. The 18 hole golf course opened in 1998, and was followed several years later by our 20,000 square foot clubhouse, and then most recently by our aquatics facility. Wedgewood Pines Country Club serves as the backdrop for many elegant weddings each year, and has a membership that continues to grow steadily.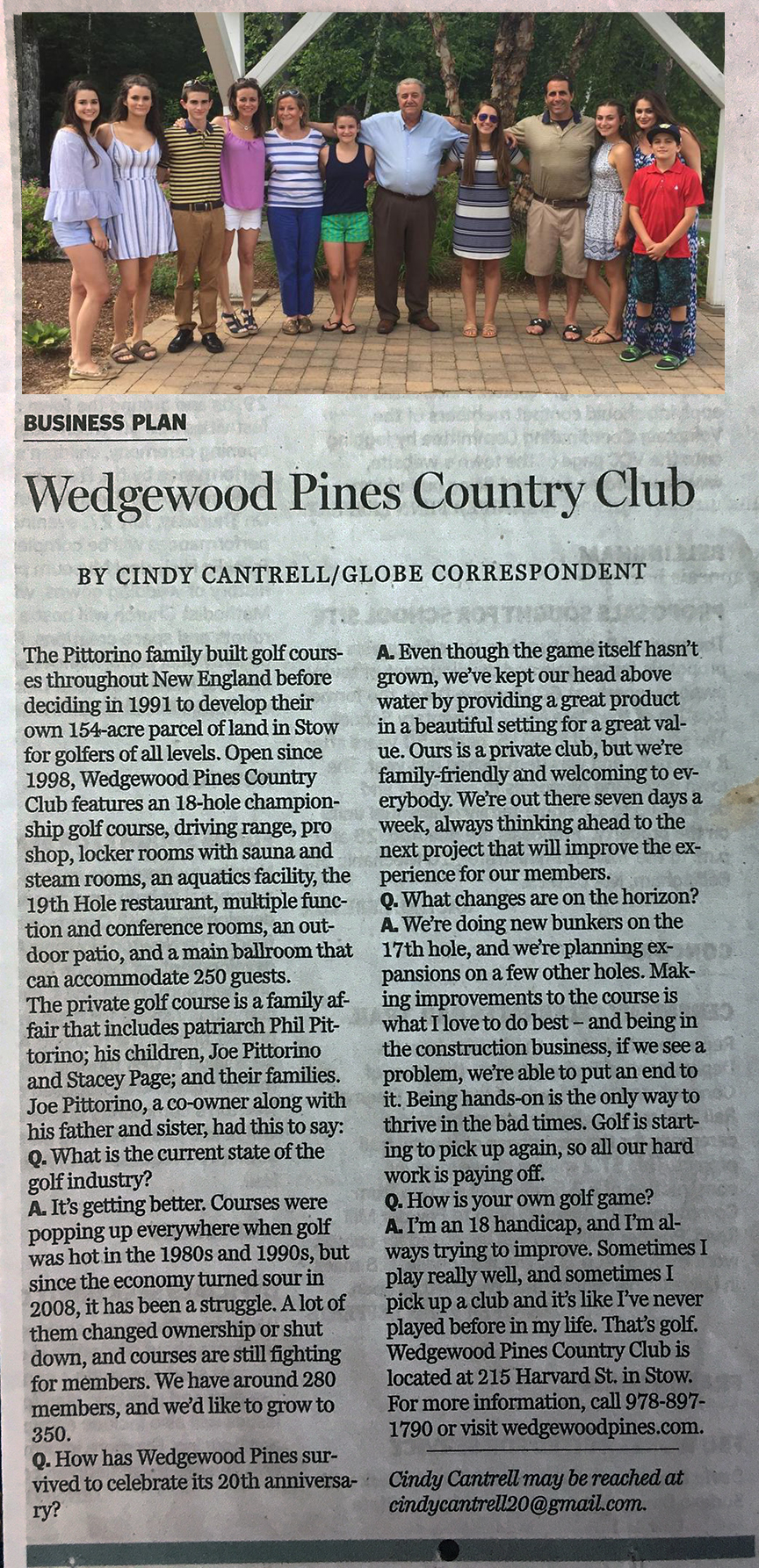 Career Opportunities
For all employment opportunities at Wedgewood Pines Country Club, please email the club at admin@wedgewoodpines.com
Current Job Openings
Servers
Wedgewood Pines Country Club is seeking restaurant servers for our restaurant and 19th hole. Seasonal Position (April - November) Part-full time hours available. Wage is based on experience.
Club Personnel
Ownership
Management
Golf
Dining & Social